Oh eM Gee. I love TV, probably way more than I should. I also love me some reality shows - because they are just so real, right? hah. You name it, I love it all - crime, MTV, dramas, comedies, etc. There is definitely no discrimination here. Here is my list of 8 shows I am loving right now!
Um, Hello - who could not love this show? It saucy, sultry, and keeps me on the edge of my seat. And, I was a fan of Emily Van Camp ever since her Everwood days.
Do I even need to explain why this show made my list? Just look at this fine human being....
and those blue eyes... and perfect smile. Yup. Best Bachelor Ever. (don't judge)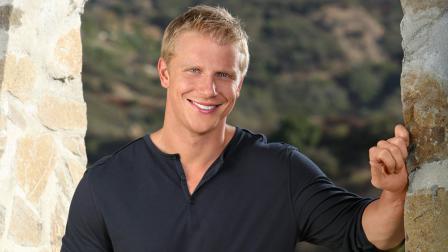 Catfish: The TV Show
The movie was super interesting, and a little creepy. I love this show and Nev. Although, it still surprises me how many dishonest people are out there. At least they have the guts to come clean in the end...
Intense, Steamy, & Edgy. Love
Late Night w/ Jimmy Fallon
This guy is hilar! And, he is totally one of the good nice guys, you could totally be his friend. His skits are so hilarious, and his musical talents are unbelievable. Can't forget about his Friday Letters. And, his other show... Ew! Watch this. You can thank me later. ; )
Pretty Little Liars
Yes, I am 26 and I still enjoy watching ABC Family shows. Really tho, I am hooked on this show.
The Real Housewives of....
I'll go with Beverly Hills, but my fav is New Jersey. It's like a train wreck - you can't help but watch. Seriously though, how are these people even on TV? And don't even get me started on 'Vanderpump Rules' - I am all over that hot mess of a show. The series may or may not be recorded on my DVR.
New Girl
Zooey is hilarious plus add in 3 cuties and you are bound to have a great show. I really enjoy this quirky and funny show. I am about 5 episodes behind (thank goodness for dvr's) but I hope, one day, Jess & Nick will get together... who is with me? Plus did anyone see Max Greenfield (Schmidt) and the Golden Globes? Hello, Good Lookin'!
My list could go on and on for awhile, because, I just love TV that much. I mean I didn't even mention Greys, Castle, The Voice, Vamp Dairies, Hawaii Five-0, Chelsea Lately, or The Lying Game. Okay, I'll stop now, but you catch my drift.
What are some of your favorite shows?!
xo-
Lindsay :)