Happy New Year!!
I cannot believe another year has passed and we are ready to tackle another one!
Let us all hope make 2013 a great year.
2012 was full of many fun things, lots of traveling, the rebirth of my blogging and really great ups and some really low lows. Some things we have no control over - but we do have control over how we handle them. Cheers to handling whatever comes our way in 2013 the best we can!
My blogging has been slacking this last couple of months - life has been totes cray-cray.
Sorry folks.
Lets thank the fabulous Christmas season for that - and a super busy work schedule.
I hope to post a recap about that real soon, Christmas - that is. This time of year is especially busy for me at work - we sell snowmobiles where I work and this year we have gotten a lot snow early - which means a very busy season. (Thank you mother nature - you are making up for a bad snowfall last year, huh?) and add that in with end of year prep and maddness and you get a very busy bee - which is me. Hey that rhymed. I love it though - I am always thankful when work is busy!!
We all have New Years Resolutions right?! Well, when I was catching up on my blogs this last weekend,
Austin Family Diary
mentioned she was starting Tuesday Topic Link-Up again with
Life.Love.Lauren.
, and Week 1 was New Years Resolutions, I knew I had to join in this time! I started my list of 10 New Years Resolutions right away (Ok, who I am kidding, I already quite a hefty list on my iPad) that I would share with you.
Without further ado, here are my 10 New Years Resolutions:
1. Get Healthy
I know I know, so cliche, but I need to get healthy - time to start tracking my calories again - hello My Fitness Pal, we are going to become bff's. And, time to start moving my body again!
2. Don't Be Late
Yeah, I start work at 8:00am although, I usually roll on in around 8:04, yeah I know - it is a horrible habit, I hope to start being on time to everything, because I usually late pretty much 95% of the time. Tisk Tisk.
3.Don't sweat the small stuff.
I tend to stress and worry about every little thing. Hi, I am Lindsay a Worry-Wort. Even things I can't change. Half the time I get myself into a tizzy for no reason. I want to let things roll of my back - easy breezy - ya know?
4. Blog More
Yes, I can't wait to do this more! I am hoping 3 times a week! So stay tuned readers - there is a lot more to come!
5.Get Organized
Closet. Bedroom. Bathroom. Drawers. Everything Else.
All the clutter and mess is driving me nuts - time to buckle down and do it!
6. Save Save Save
Yeah, I should've been doing this a lot more. But I am hoping to buy a house real soon, which means I need a big down payment and my savings account isn't as big as I want it to be - so time to save save save.
7. Payoff my Car Early
After this done, I can save the money that would be going towards it.
I want to get this done before summer. I hope I can do it.
8. Appreciate the small things
Sometimes I get worked up in the hustle and bustle of everything. I want to start taking a step back and taking every moment in. Enjoy it. That is what life is about, the small things, ya know?
9. Be More Patient
Sooo, i tend to get annoyed pretty easily.
This one will be hard for me, but I will try my hardest to be more patient.
10. Take Risks.
I play by the rules. I don't color outside of lines.
I want to become more adventurous and not worry about the 'what ifs'.
I am pretty sure at the end of a risk - it will be worth it. This kind of goes hand in hand with sweating the small stuff, no?
Ok, so there ya have it! Thank goodness I have 365 days to tackle these.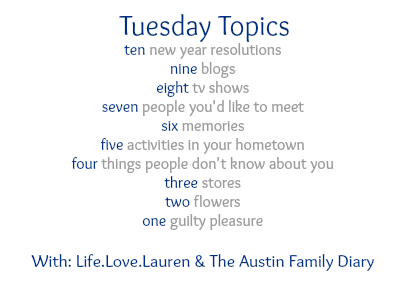 Happy 2013 Friends.
Lets make this year great.
I wish you all good health, tons of happiness and very joyful year.
Tell me, what are some of your resolutions for 2013???
xo-
Lindsay