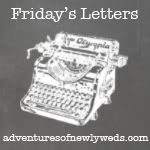 Dear Fox/Directv: Thank you for
finally
reaching an agreement so I can watch the X-Factor & New Girl again!
Dear International Delight - Pumpkin Spice Latte: You are a little too frothy for my taste, but still good nonetheless.
Dear Best Friend: You are amazing and I am so thankful to have you in my life. Thank you for just being you, I couldn't ask for a better friend.

Las Vegas Circa 2009
We didn't let dehydration ruin our vacation. ; )
Dear Fall: You have definitely made an appearance, I am loving it! Stick around awhile, why don't ya?!
Dear Rain: Thank you for going away for the weekend, I am happy you decided to take a break so my works Annual Open House can go off without a hitch tomorrow.
I only have to work one Saturday a year, and I am lucky it is for the open house, and it is always such a blast.
: )
Dear Family: I love you all and you are the best. Don't know what I would do without each one of you.
Dear Elections: I will be so glad when you are over - I am honestly sick of hearing about you.
Dear Parents: Happy Anniversary to you two tomorrow, you both are amazing and have shown me what a great marriage is like. I hope I am lucky enough to have a relationship like yours one day. Thank you for being great parents, I am so lucky to have you both - you are the best. I love you guys!

Mom & Dad with Gage (oldest grandson) in Seattle
Summer 2012
Dear Halloween: How did you get here so fast?! I didn't even have time to carve a pumpkin! Oh well - there is always next year. I can't wait for your arrival so I can see all the kiddos (mostly my nephews and nieces) all dressed up and ready to go trick-or-treating.
Happy Weekend!
-Lindsay