Another Friday Already?! It seems like we were just here. And, I actually had to work all week, unlike you lucky people who had Monday off.... I'm not jealous or anything...I swear.
I am linking up with Ashley again this week for Friday Letters: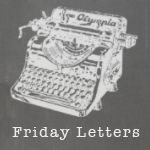 Dear Nashville:
You started off pretty slow, and I wasn't impressed at first, but by the end of your episode I loved it, I am now hooked!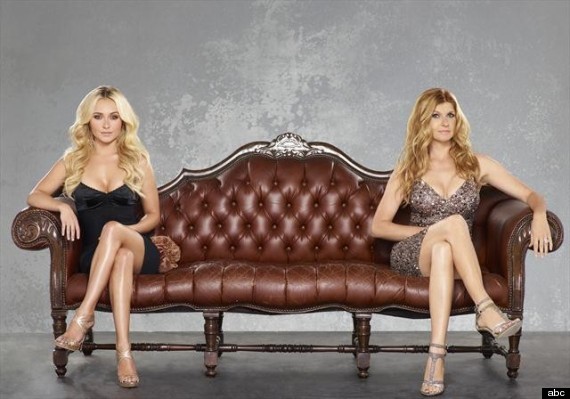 Dear Skinny Cow Candy Bars:
Thank you for being delicious and low calorie! You are just enough when I have a chocolate craving!
Dear Weather:
You have been amazing! I love working with my office window open. And, it might rain this weekend, I am a
little
excited.
Dear Target:
I am so ready to see you Saturday morning (hopefully, if I don't sleep in too much) I need to go shopping for one of my swaps and my care package I am sending overseas. And, maybe hit up the clothes section too.
Dear Cute Boots:
I really really want a pair of you.... but I should really be saving my money.
Decisions Decisions.
Dear Self:
Stop being overwhelmed and stressing too much. It's not healthy for you.
(Why is it so much easier to say then do?)
Dear Weekend:
I am so happy you are here - it has been a stressful and busy week at work and I am ready for some relaxation! And, maybe a glass of wine or
two
four.
Dear Sasha:
I feel like I have been such a horrible friend lately. Life gets busy, but that is no excuse. I promise I am going to call you this weekend so we can catch up. I miss you like crazy... for reals. I miss my best friend being right around the corner :-(
Dear Halloween:
To dress up or to not dress up?!? Hmmm...
Dear Skinny Vanilla Latte:
I am going to start my Friday with you. Don't disappoint me, please.
Dear Nail Polish:
Why must you chip off two days after I spend my precious time on making you look perfect. It's getting annoying. I miss my fake nails, but my savings account doesn't.
Happy Friday!! Enjoy your weekend!
-Lindsay