ITS FRIDAY!
Yay. It seemed like it took forever to get here, even though I only worked 4 days this week.
But, I got some major things checked off my to-do list at work. Phew.
And, I hope this weekend is better than the last.
It's time for Friday Letters to kick start my Friday!
Dear Spring: Southern Oregon welcomed you with wind, dark grey clouds, a rainbow, rain and even blue skies periodically. I captured those moments.
Love that these trees are blooming all over the valley.
Rainbow at work. So Pretty.
Dear JT & JF: Seriously, amazing. I must have laid in bed laughing for over an hour watching YouTube videos of your week together. History of Rap V. 4 happened. And, the summer camp sketch - my favorite. Hilar.
You need to watch them.:
You're Welcome.
Dear LiLo: Somehow, you got off easy, again. Please take the help you are given and actually do something good with it this time. I mean really, 6 mugshots is pretty bad for only being in your mid-twenties. Heck, 6 mugshots is pretty bad for any age.
Dear Duke: Please don't disappoint. I chose you as the big winner on my bracket...along with 2 other guys I work with... not bad for a first timer, eh? I wanna win me some moolah!
Obviously this was before I filled it out. But now Duke is in the champion box.
Dear H&R Block: Thank you for making my tax filing painless. It took 35-40 minutes and it was easy peasy. And, I am getting a nice return. Yah.
Dear Monday Night TV: Dancing with the Stars, The Voice, & The Following? My DVR only records 2 shows at a time, whatever will I do?! Decisions Decisions....
via| This is an addicting show, love it.
Dear Ulta: Thank you for having a sale on Urban Decay Eye Primer... I just couldn't spend $20 on primer... but $10 I can do. If you guys haven't tried this stuff, it is seriously amazing. And, yes it keeps my eye makeup on ALL day. It is worth every penny, even if it is $20.
Dear Coconut Oil: You are simply amazing. You are doing amazing things to my face. And, you are easy on my wallet. Score.
Linking up with the adorable
Ashley
.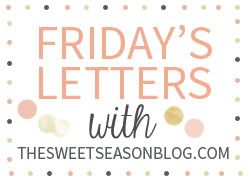 Happy Friday. Hope y'all have a GREAT weekend.
XO-
Lindsay
--------------------------------------------------------------------------------------
Follow me on: